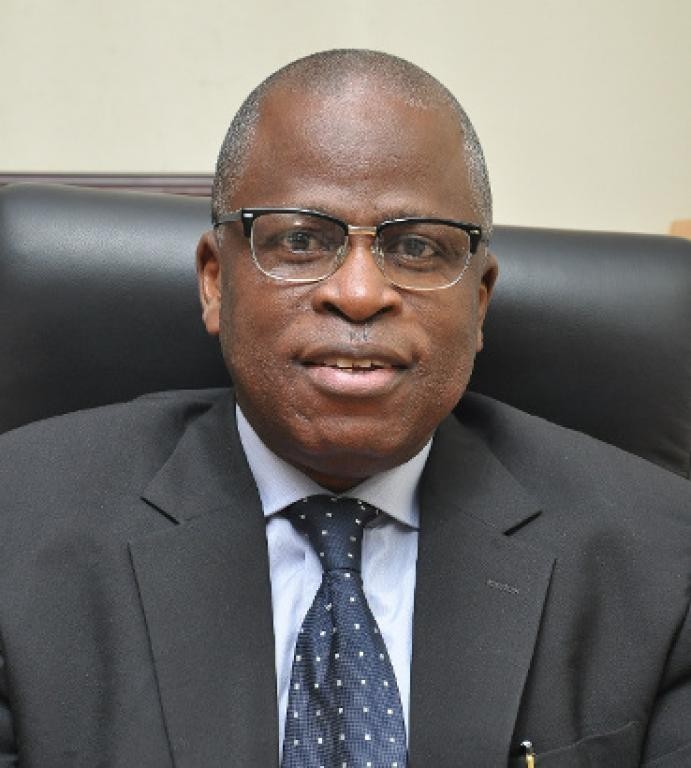 Engineer Benson Ajisegiri, MNSE
The Director, Water Supply, Federal Ministry of Water Resources, Engineer Benson Ajisegiri, MNSE attended Olofin Anglican Grammar School Idanre Ondo State, Nigeria. Where he hails from and later studied Civil engineering at Obafemi Awolowo University, Ile-Ife, Nigeria
Engineer Ajisegiri spent most parts of his career doing different special project works in the water sector thus, has vast knowledge and experience in the Nigerian water sector.
In a bid to close the many challenges facing the water sector in  Nigeria,  the Federal Government of Nigeria, through the Federal Ministry of Water Resources and development partners designed a means to fill the identified gaps in utilities governance and operational efficiency, one of which is the National Urban Water Sector Reform Programme (NUWSRP) to support investment towards improving water services in 2004 with the support of the World Bank, as a strategic response to the low level of access to water services delivery in Nigeria. All through these years, Engineer Ajisegiri has been a part of the reforms in the water sector.
Records have indicated that the 1st NUWSRP was implemented from September, 2004 to September, 2013 for three states (Ogun, Kaduna and Enugu) by the states and Federal Coordinating Unit. The 2nd NUWSRP, which is on-going, commenced in July 2005 with two states (Lagos and Cross River). The 3rd NUWSRP, aimed at water utility performance improvement became effective in February, 2015. This project is divided into two tiers. Tier 1 (Bauchi, Ekiti and Rivers States) is aimed at financing large strategic investments in water supply, sector reforms, capacity building and operational development activities. While Tier 2 (Anambra, Abia, Bayelsa, Ondo, Benue, Plateau, Gombe, Jigawa,Imo,Sokoto, Adamawa, Kebbi and Kano States,) is aimed at supporting sector reform, utility performance improvement and planning towards promoting the investment-readiness of the nine states.
According to Engineer Ajisegiri, who has been part of the aforementioned layers of water reform projects over the past decades believes that there must be a political will and commitment at all level of governance for the attainment of the overall goal of improving access to water in the country.
The Director water Supply and PPP said records have shown that since early 90s, Nigeria has benefited over $1 billion from development partners which ordinarily ought to translate to efficient service delivery in all state water agencies across the country. However with the intensity of the present reform in the water sector, success in already underway.